Posted on
Charles City High School teacher with COVID-19 dies
Darla Arends taught for 25 years at Charles City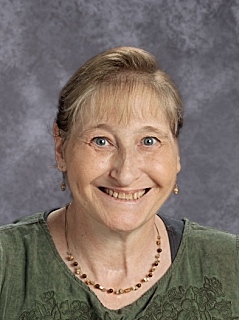 Charles City High School special education teacher Darla Arends, who was diagnosed with COVID-19 in September, died on Friday. Arends had taught at CCHS for 25 years.
"Ms. Arends touched the lives of many students, parents and staff as a special education teacher," the school district stated in a press release Sunday. "Her reach went well beyond her classroom and students, serving as a mentor for her Charles City Family. She is a beloved and valuable member of our family, and she will be deeply missed."
The press release stated that when she was asked why she was a teacher, Arends had responded, "to help students become themselves."
The school district will be providing additional support for teachers and staff on Monday, which is a professional development day. The district said that student counseling support services will be available on Tuesday when students return to school.
Anyone who would like their child to visit with a counselor is asked to call the school office at 641-257-6510 or email [email protected] Due to current limitations on face-to-face contact, the school will also offer telehealth support via teleconferencing.
The school said that it is anticipating students and staff to react in a variety of different ways, and is expecting a variety of emotions and behaviors in reaction to the loss.
"What we need right now is for students, parents and the community to be supportive of those who are directly impacted by Ms. Arends' death," the district said.
Visitation for Arends will be Tuesday, Nov. 10, from 5-7 p.m. at the Fredregill Family Funeral Home in Zearing, Iowa. Funeral services are Wednesday, Nov. 11, at 2:30 p.m. at the Zearing Christian Church.