Posted on
Floyd County will appoint new recorder Feb. 1 to fill rest of term
By Bob Steenson, bsteenson@charlescitypress.com
The Floyd County Board of Supervisors plans to appoint a new county recorder at a special meeting Feb. 1, to replace the current recorder who is retiring from the position effective the day before.
County Recorder Deb Roberts announced several weeks ago that she is stepping down from the office effective Jan. 31, to spend more time with her family. She was first elected to the position in 1998.
Roberts recommended that the supervisors appoint her longtime deputy, Amy Assink, as her replacement, and there is every indication that's what the county board will do.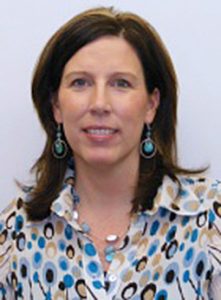 All three board members have said that Assink, who started working in the office in 1997, is qualified for the position, and that appointing a replacement would avoid the cost of holding a special election, which is the supervisors' other option to fill the vacancy.
An appointment will fill the office for the remainder of Roberts' term, which will be up for election in 2022. Assink has said if she is appointed she will likely run in that election.
The supervisors voted at their regular meeting Tuesday morning to publish notice of their intent to fill the vacancy by appointment, with Supervisors Linda Tjaden and Roy Schwickerath voting to publish the notice and Doug Kamm absent.
The notice is required by Iowa law, and also tells county residents that they have a right to file a petition demanding a special election be held to fill the office.
A petition would have to be filed within 14 days after the publication of the notice to appoint, or within 14 days after the appointment is made, and in this case must be validly signed by at least 809 eligible voters, which is 10% of the number of votes cast in the county in the last general election for either president or governor.
Also at the meeting Tuesday morning, the board:
• Approved a resolution allowing Charles City to continue collecting incremental property taxes in the South Grand Urban Renewal Area for five additional years. The action requires the approval of all the property-tax collecting bodies in the area — the county, the school district and the community college district.
The South Grand TIF District includes the Avenue of the Saints Development Park, as well as the Parkside apartment development and the proposed senior living complex east of the Floyd County Medical Center.
• Approved rezoning 5 acres of land east of Charles City from agricultural to residential for the purpose of building a residence by Anthony and Jennifer Lessin.
• Approved a resolution allowing county Secondary Roads Department employees to take county equipment including vehicles home with them so they can respond more quickly to such things as flooding, snowstorms, accidents or other events that create hazardous conditions on county roads.
• Continued work on the county budget for the fiscal year 2021-22 that will begin July 1.