Posted on
Schulz tells Lions that career academy to be built, up and running by 2022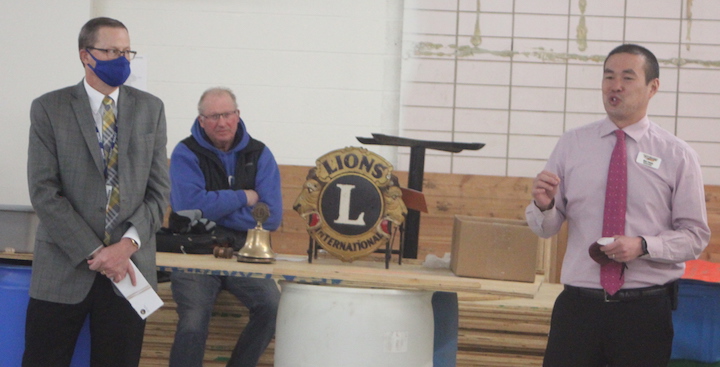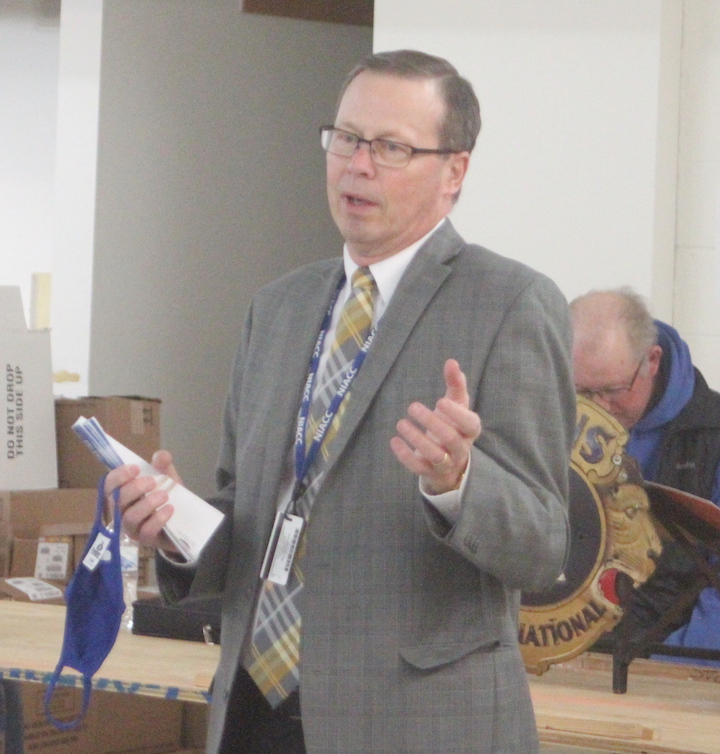 By James Grob, jgrob@charlescitypress.com
North Iowa Area Community College President Steven Schulz and Charles City Superintendent of Schools Mike Fisher told the Charles City Lions Club that they hope to have a regional career center built in Charles City and up and running by the fall of 2022.
There have been several months of discussions with NIACC leadership and area superintendents regarding the academy, which will be located within the Charles City Community Schools boundaries. Fisher said the planning pre-dates his arrival at Charles City.
Schulz said that the academy would be a 12,000-14,000 square foot structure, and NIACC has been aggressively seeking out locations so they can get started.
"We're not firm on any of those yet, were working with our engineers to find the best possible site," said Schulz, who said a fundraising campaign had begun locally and state grants are being written.
The regional education center will consist of four academies, also referred to as programs. Students will earn both high school and college credit at the academy in a "work-based learning" approach. The initial academies will be advanced manufacturing, construction trades, health care, and information technology.
"We know there is a need for two-year and vocational studies in our area," Fisher said. "Whether it's IT computers, health care, building and construction trades, or advanced manufacturing — we know we need more."
Fisher said he's been hearing about that in conversations with local businesses such as Cambrex, Zoetis and other employees in town.
"We picked those programs based on Iowa Workforce Development job openings in your region," Schulz said. "We're hoping they're the right four programs to generate interest from students as well."
The Charles City School District is working with NIACC, along with Riceville, Osage, Rudd-Rockford Marble Rock, Nashua-Plainfield Clarksville and North Butler. Each school district has made a 10-year commitment to the academy. The plan is to have 25 students in each of the four programs initially.
"These programs aren't for everybody. But for kids who know that they want to go in that direction, this is the right thing to do,' Schulz said.
Students will get to the academy via bus or car and spend about three hours of their day in one of the four programs. Concurrent enrollment coursework will be offered for each of the four programs. Secondary coursework, additional certifications, work-based learning opportunities, and K-12 coursework will also be offered.
The Charles City School District and the other area districts will support the construction of the center locally, commit to using partnership funds to purchase equipment to be used at the center, recruit students and assist them in registering for programs and commit PPEL and sales tax funding to support the sustainability of the facility and enhance programs.
Each school district will "own" a certain number of seats for each program, based on a percentage of the overall enrollment of each school district.
A similar academy is set to open in Forest City in the fall of this year. That facility cost $2.8 million to build, and Schulz estimated that it will take another $1 million to equip.
Fisher said the career center was essential for community sustainability.
"I want lots of people my age and younger coming here, buying houses, having babies and staying here for a long time. That's how you have community sustainability," he said. "We feel strongly that these four programs are going to scratch the itch of what this community needs right now."