Posted on
Replacement Charley Western Trail Bridge construction now crosses the Cedar River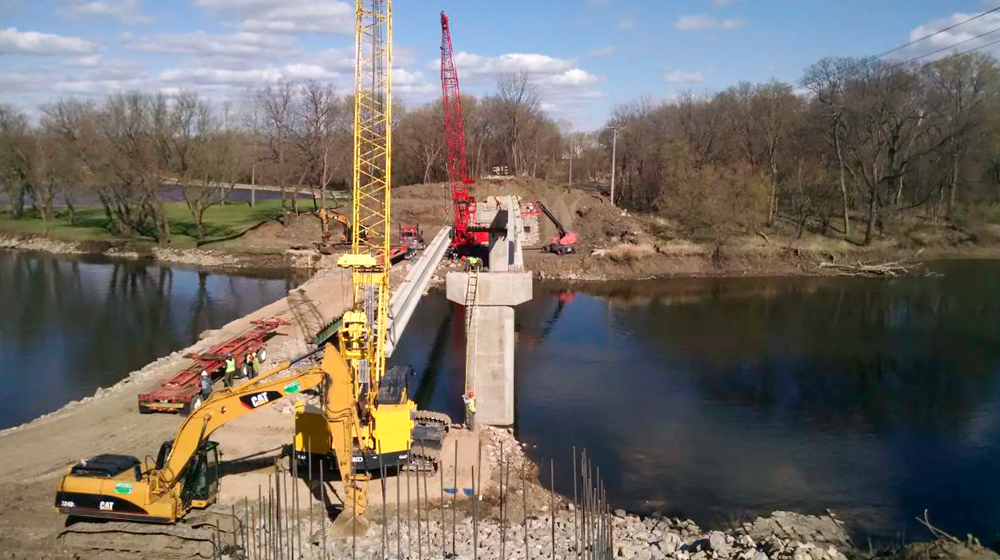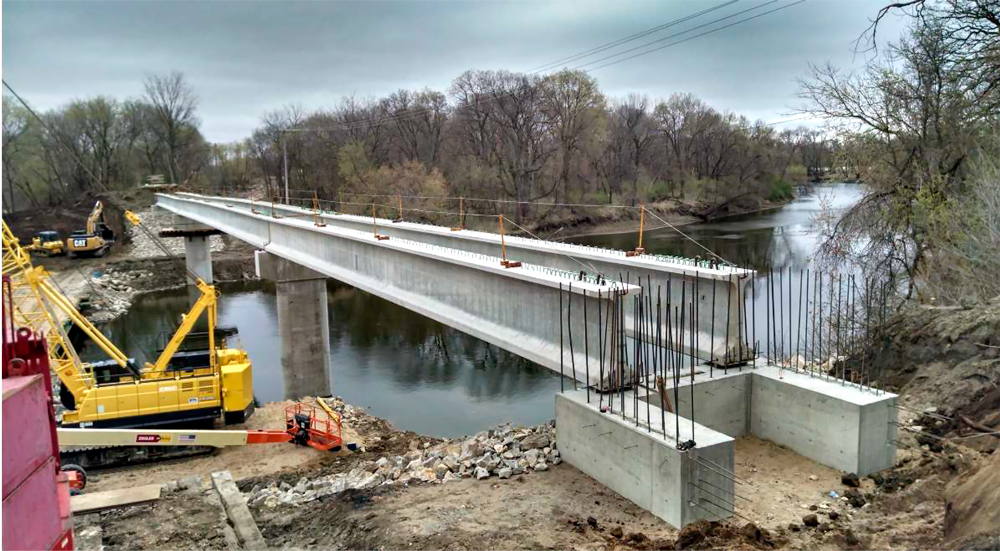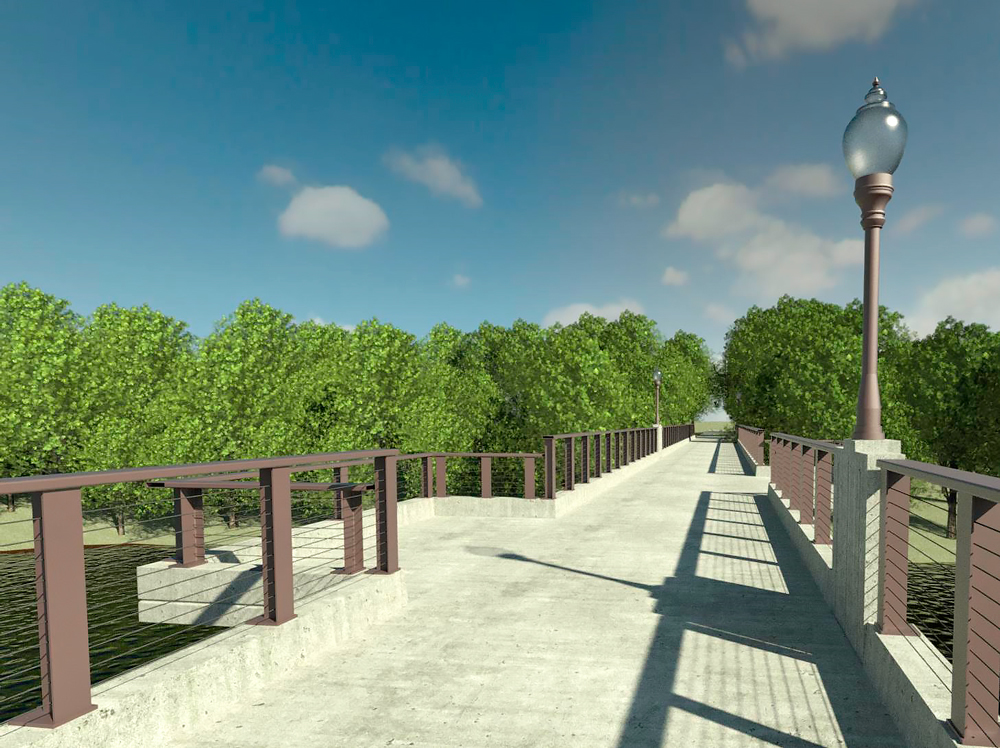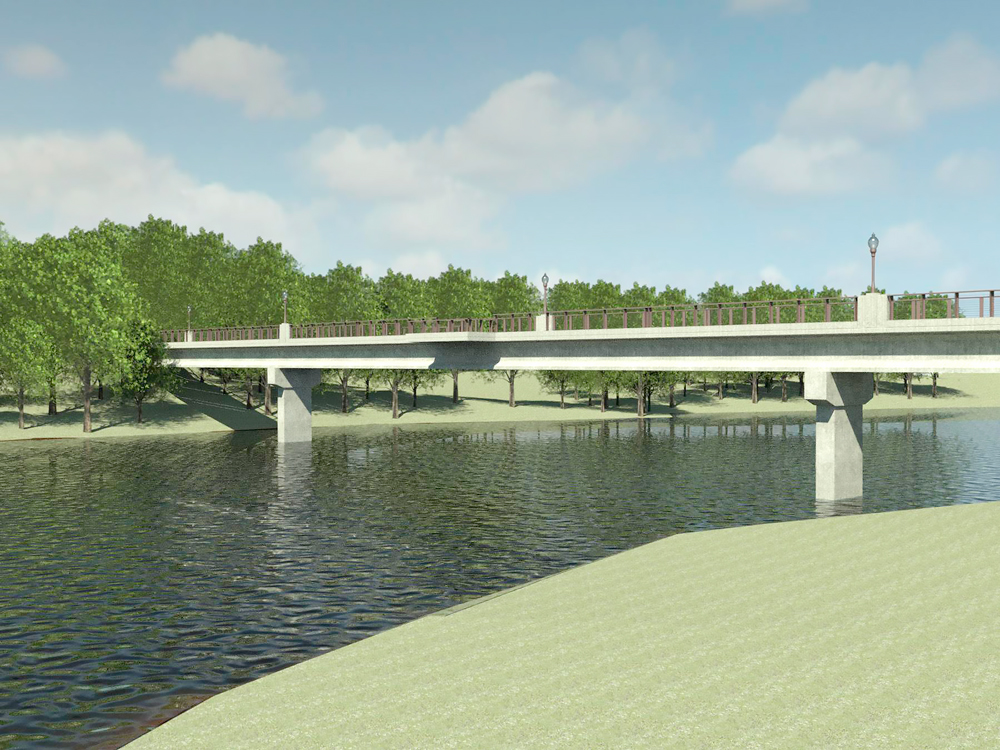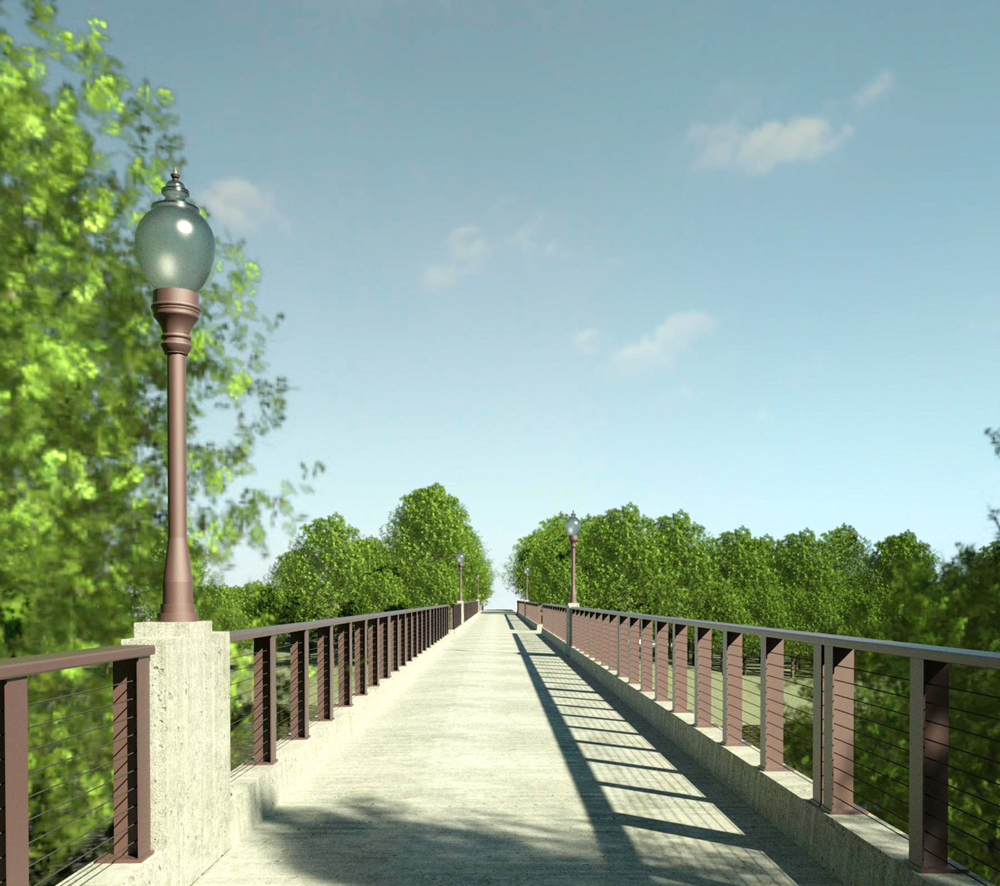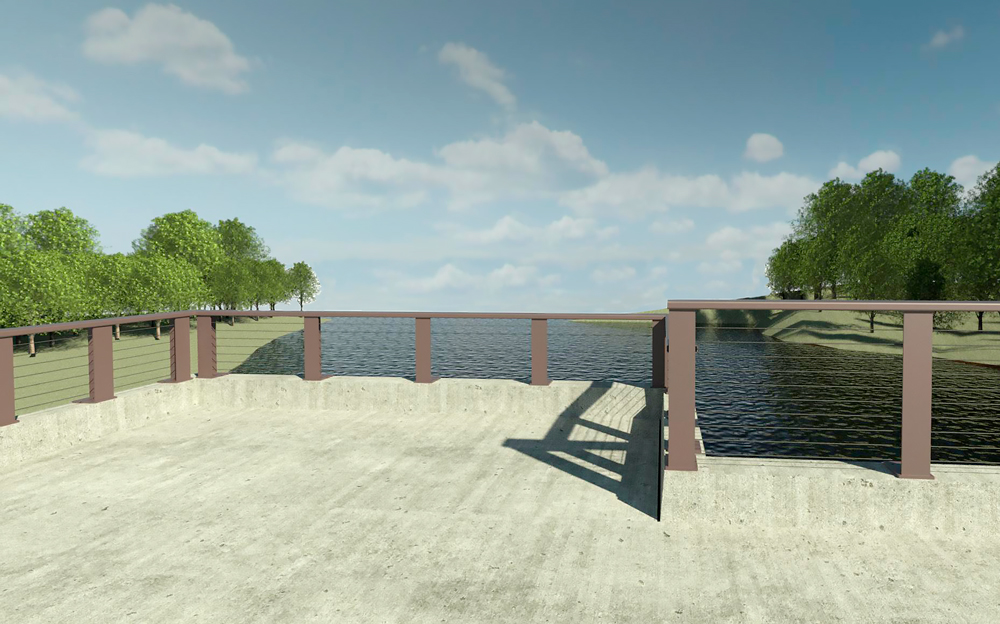 By Bob Steenson, bsteenson@charlescitypress.com
Parts of what will be the new Charley Western Recreational Trail Bridge now span the Cedar River in Charles City after the main beams were hoisted into position this week.
Godbersen-Smith Construction of Ida Grove is the contractor for the job, a $1.4 million project to replace the former railroad bridge that was declared unsafe in 2017 and collapsed into the river as it was being demolished in 2018.
City Administrator Steve Diers said the project engineers recently sent the city conceptual drawings of what the finished bridge will look like.
"We had an initial concept drawing done and then based plans on that," Diers said. "So we've had plans, of course, as we bid and have been under construction, but we did not have current conceptual drawings done. We asked the engineer if they could put that together to share with the public."
Diers said the bridge will feature two offset "bump-outs" on either side of the bridge, facing into the river. The bump-outs will be available for stopping to view the river, or to fish from.
The conceptual drawing shows lights and benches, but Diers said those are not in the initial construction project.
"We hope to obtain additional funding via donations to finish the lighting and benches. I know we have one bench donation already spoken for," he said.
The bridge's primary structure is two pre-stressed concrete beams spanning the river, supported by two piers rising from the Cedar. The decking will also be concrete.
"The cable railing is reminiscent of the old bridge that was there, but will allow for better viewing," Diers said.
The construction contract calls for the bridge to be completed by this fall, but the city hopes it will be done before then.