Posted on
Summary judgment granted in architect's suit against bank, directors in Union House project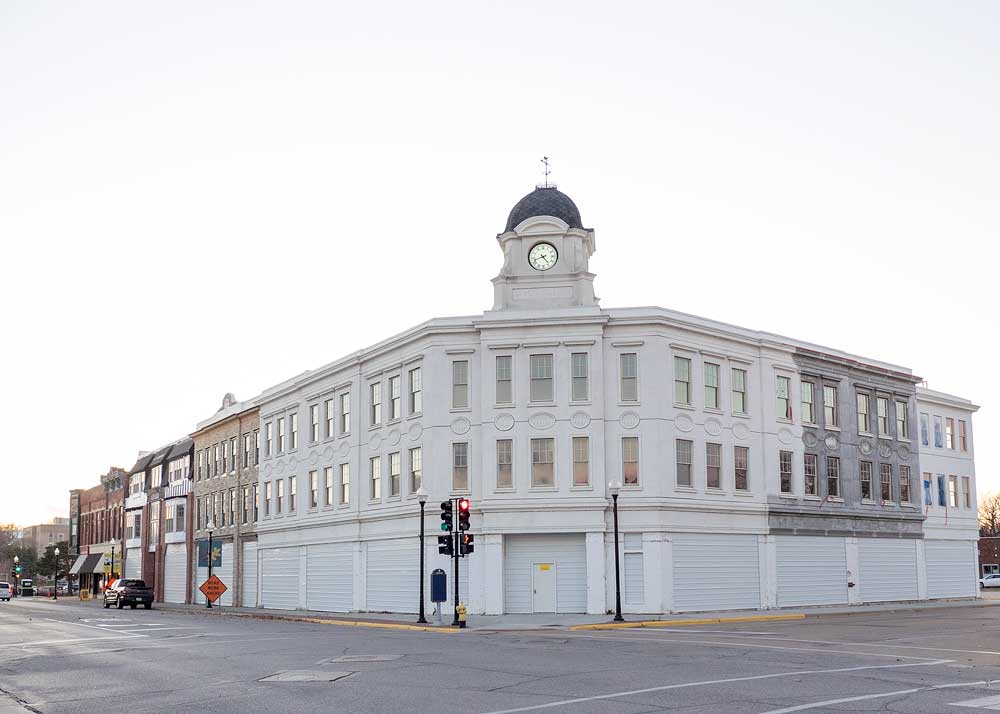 By Bob Steenson, bsteenson@charlescitypress.com
A federal lawsuit filed by the architect in the former McQuillen Place project against First Security Bank and several of its directors and officers has been decided in the bank's favor.
U.S. Magistrate Judge Kelly Mahoney granted the bank's motion for summary judgment in an opinion and order filed last Wednesday, in effect ruling that there is no basis for the architect's claims or disputes that should be decided at a trial.
Cornice & Rose International LLC is a Chicago-area firm that provided architectural services and other construction services for the the McQuillen Place project — now called Union House after the McQuillen Place Co. LLC assets were purchased in bankruptcy.
Cornice & Rose had argued that the bank had injured the company by "intentional interference of a contract" between McQuillen Place Co. LLC and the architect, and through "malicious interference with business advantage" by allegedly preventing McQuillen Place from securing additional financing on the project.
It argued that three bank directors, Kurt Herbrechtsmeyer, Jon Richard "Dick" Herbrechtsmeyer and Gene Hall, along with other bank officers, had "concocted, supported and evangelized on behalf of a scheme for First Security Bank to seize control of McQuillen Place in order to, among other things, advance their own public relations agenda."
First Security Bank & Trust held an almost $4 million construction mortgage on the project, which was used in addition to other funding to finance the project. In March 2018, after construction had stalled, the bank filed foreclosure notice on McQuillen Place Co. LLC and on the primary developer, Charles Thomson, claiming the mortgage had not been paid and was in default.
In her ruling, Judge Mahoney noted that federal rules require a motion for summary judgment to be granted if it is shown there is "no genuine dispute as to any material fact."
Mahoney wrote that Cornice & Rose and the bank had agreed to have the case transferred to a federal magistrate for disposition, and that the bank had requested to present oral arguments on its motion for summary judgment, but she had determined oral arguments were not necessary for her to make her decision.
In order for there to be an action for intentional interference with a contract, there needs to be proof that a contract exists, Mahoney wrote, and Cornice & Rose provided "no evidence" of a contract between McQuillen Place Co. LLC and Cornice & Rose, and even if such a contract had been established, there was no evidence that McQuillen Place Co. terminated such a contract because of the bank or the bank directors' actions.
On the malicious interference claim, Cornice & Rose argued that the bank and the directors had attempted to have Cornice & Rose removed from the project after it ran into delays, and submitted as evidence several pages of minutes from the bank's board of directors meetings, including a statement by one of the directors that Cornice & Rose's principal partner, James Gray, had been "condescending" toward Charles City and the bank.
Mahoney wrote, "Although the board meeting minutes reflect that First Bank was dissatisfied with Cornice LLC and MPC (McQuillen Place Co.) LLC's management and wanted them removed from the project, this is insufficient to demonstrate that First Bank acted with the purpose to injure or destroy Cornice LLC."
She wrote, "The board meeting minutes overwhelmingly reflect that the board wanted construction to be completed to ensure First Bank could recoup its loan, which the board doubted would be accomplished with Cornice LLC and MPC LLC running the show."
Much of the language in the Cornice & Rose suit, including the inclusion of the transcripts of statements made at the bank board meetings, is similar or identical to other suits filed in state district court and federal court by Thomson or companies he is associated with, against the bank and/or the bank directors.
The federal cases have been dismissed. Some of the state cases in Floyd County District Court have been dismissed and others are still active.
Another federal case is also still active, filed by Cornice & Rose arguing that work on the Union House project without the architect's permission violates the company's copyright on the building.