Posted on
Fall Hunting & Fishing: Nearly 3,000 new organ donors added in first year of Logan's Law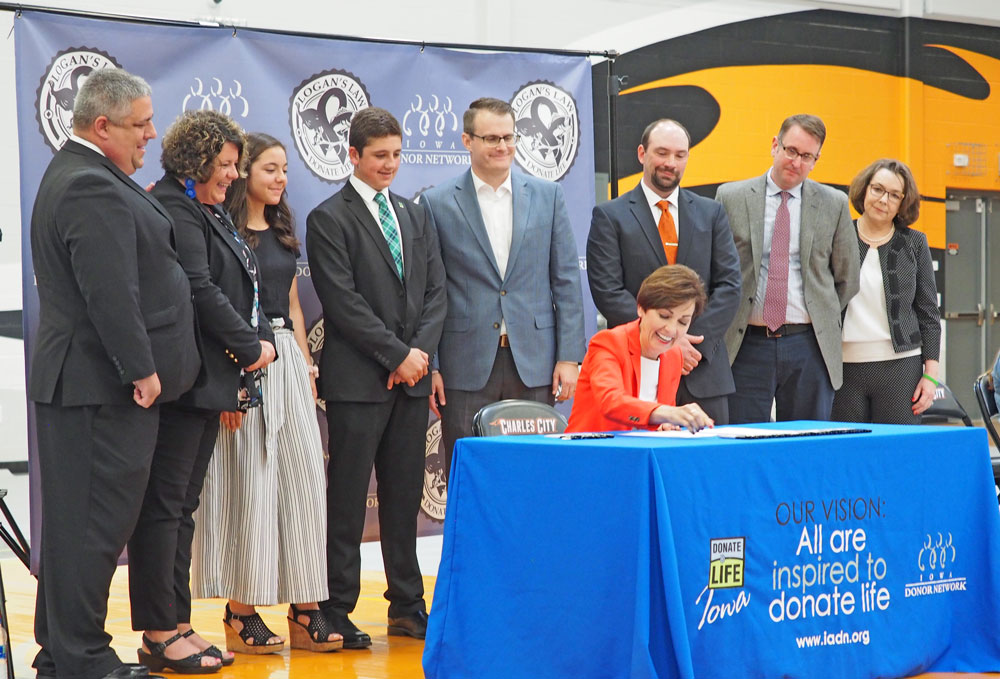 By James Grob, jgrob@charlescitypress.com
According to the Iowa Donor Network, Logan's Law helped grow Iowa's organ donor registry by 2,900 people in its first year.
The law allows people to register as organ, eye, and tissue donors when obtaining a hunting, fishing, or fur harvester license through the Department of Natural Resources (DNR). The DNR registry, which was developed in partnership with Iowa Donor Network, launched in September of 2019.
Logan's Law is named after Logan Luft, of Charles City, who passed away in 2017 at the age of 15 and saved many lives by becoming an organ and tissue donor. The Luft family championed the passage of the bill in honor of Logan, who loved hunting and fishing. The Luft family said they were thrilled that Logan's Law has inspired so many people to register as donors.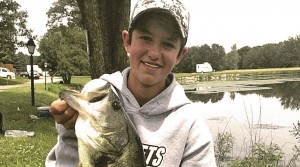 "We are beyond excited and humbled by the dramatic increase in people choosing to be donors on their hunting and fishing licenses," said Logan's mother, Wendy Luft. "I truly believe that organ donor awareness and education is the key. Logan's Law will continue to increase those numbers every year and not only is that an awesome contribution to Logan's legacy, but more importantly we are saving lives."
The law, enacted in 2019, allows hunters and fishermen to donate organs, eyes and tissues for the purpose of transplantation. According to the DNR, in the event a donated organ, eye or tissue cannot be used for transplant, an effort will be made to use the donation for research.
Logan Luft died in a Fourth of July ATV accident. He had chosen to be an organ donor, as shown on his minor's driver's license. Upon his death, his organs saved five lives and his tissue and bones helped another 21.
A 15-year-old Minnesota girl received his liver. A 7-year-old Kentucky girl his heart. A 3-year-old girl a kidney. A 39-year old man another kidney and a 52 year-old woman from North Dakota the pancreas. Wendy and Logan's farther, Lenny Luft, have met them all.
Lenny, a Charles City police officer, was the one who got the idea for the law. He heard on the radio while cruising the city that Minnesota had passed an organ donor law for anglers and hunters. The Lufts got to work. It was a perfect fit, since Logan was such an avid outdoorsman.
Logan started hunting young, and shot his first buck at age 10. Two years later, father and son both shot their first turkeys on the same day together. He loved fishing and started a fishing club at school. Wendy says Logan's life goal was to work for the Iowa DNR.
His parents got in touch with their legislators. The Luft family worked with Rep. Todd Prichard (D-Charles City) and Sen. Waylon Brown (R-St. Amsgar) to craft the bill, which passed unanimously in the Iowa House and Senate. The Lufts actively lobbied for the bill's passage, taking several trips to Des Moines as the bill slowly moved through committees in the House and Senate.
Prichard originally filed the bill in the Iowa House, while Brown introduced the legislation in the Senate. It eventually passed through both chambers unanimously.
"No opposition, in the House or the Senate," Prichard said. "You know that's good legislation, when everybody jumps on board."
"We wouldn't have been able to do this without Todd or Waylon," Wendy said when the legislation passed. "Those two together have walked us through this process from day one. The countless texts and phone calls and conversations, just keeping us updated and telling us what to do and how to do it. They gave us the reassurance of, 'it's OK, it's gonna be fine.'"
The Lufts said that neither Brown nor Prichard ever tried to make it seem like it was a political opportunity for them.
"They never once made us feel like it was about them," Wendy said. "It was always about Logan and always about our family and about organ donation."
"From a political standpoint, both parties came together," Lenny added.
Iowa Gov. Kim Reynolds came to Charles City and held a bill-signing ceremony for the law in the gym at the Charles City Middle School.
"The Luft family opened their hearts to each of us when they decided to share Logan's story and advocate for Senate File 86, Logan's Law," said Reynolds. "They understood that their son's foresight in becoming an organ donor could make a difference not only for his recipients, but also for future generations to come … what a remarkable way to honor Logan's memory."
The law also adds organ donation education into the hunter's safety education course. Wendy said the educational component to the law is as important as the organ donation component.
"This is a great way to educate those families," she said. "The educational aspect of the law was just so important to us."
In the United States, there are more than 113,000 people on the transplant waiting list and an average of 22 people die each day because there are not enough organs available. Currently, nearly 600 Iowans are awaiting organ donation, including a DNR employee.
"Iowans are the most giving and compassionate people I know," Wendy said. "This law is just one more way we can show what it's like to be a giving person in the state of Iowa. It leaves a legacy."