Posted on
Scooters Coffee grand opening in Charles City on Friday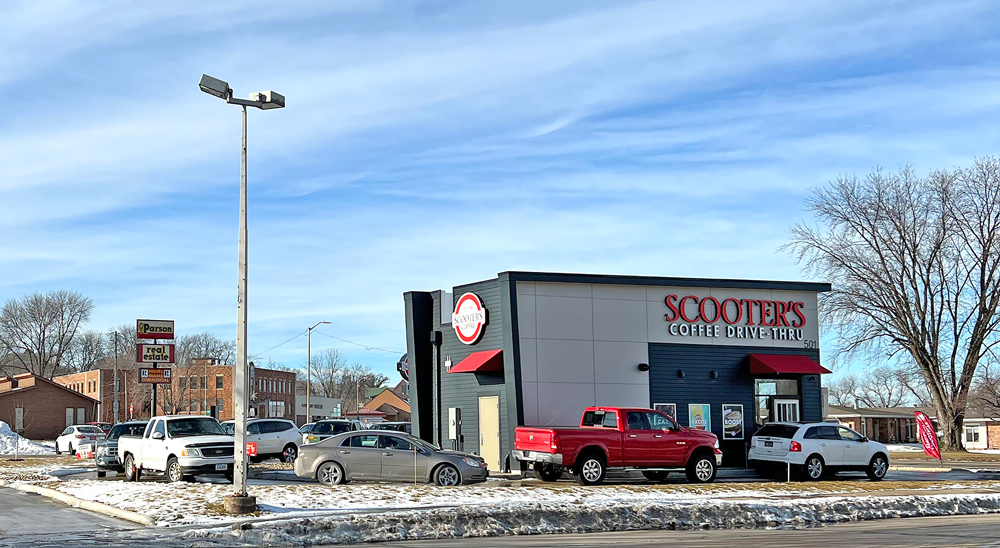 To The Press
The new Scooter's Coffee in Charles City will be hosting a grand opening on Friday, Jan. 21.
The first 100 customers will receive a free $5 gift with a purchase of $10 or more. Other promotions will also be available to customers through the company's mobile app.
Scooter's Coffee is a drive-thru franchise that has been serving coffee for more than 20 years and has more than 400 locations in 23 states.
The menu features espresso beverages, coffee, fruit smoothies, Red Bull infusions, cold brew, pastries and breakfast options.
The Charles City Scooter's is owned by Blu Water Brew of Arnolds Park. In addition to Charles City, the company owns Scooter's franchises in Iowa in Arnolds Park, Spencer, Spirit Lake and Clear Lake, and in Fairmont and Worthington, Minnesota.
The company plans future Scooter's Coffee franchises in Estherville and Mason City, Iowa; Austin, Minnesota; and Waco, Temple and Hillsboro, Texas
For more information, visit scooterscoffee.com or facebook.com/scooterscoffee.