Posted on
Six fire departments respond to Charles City apartment house fire Wednesday evening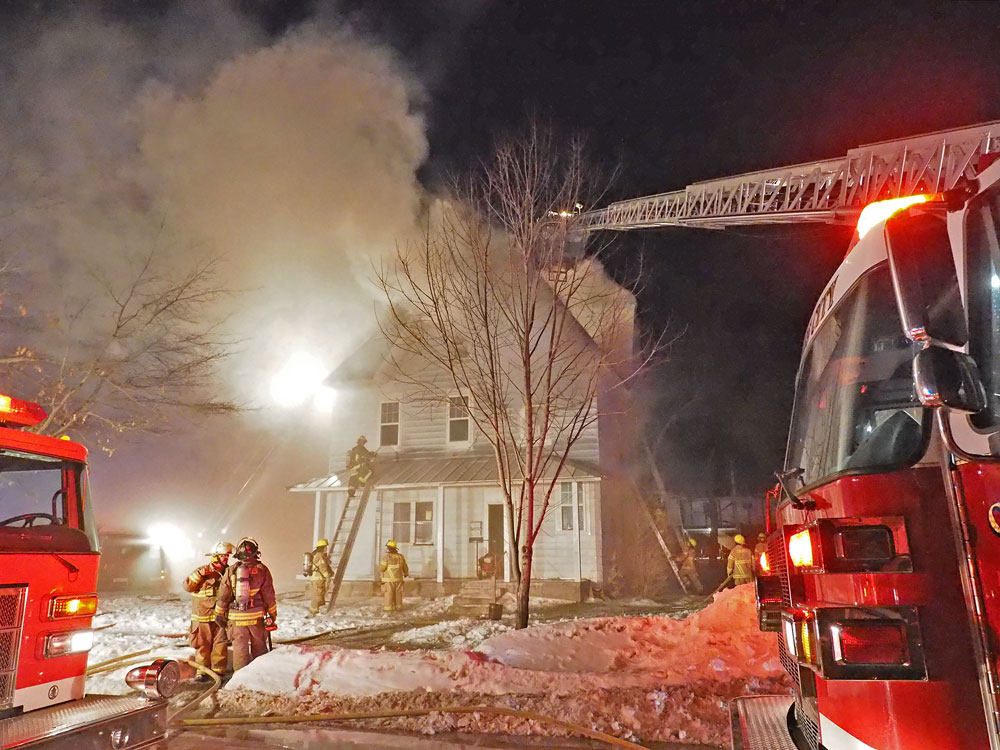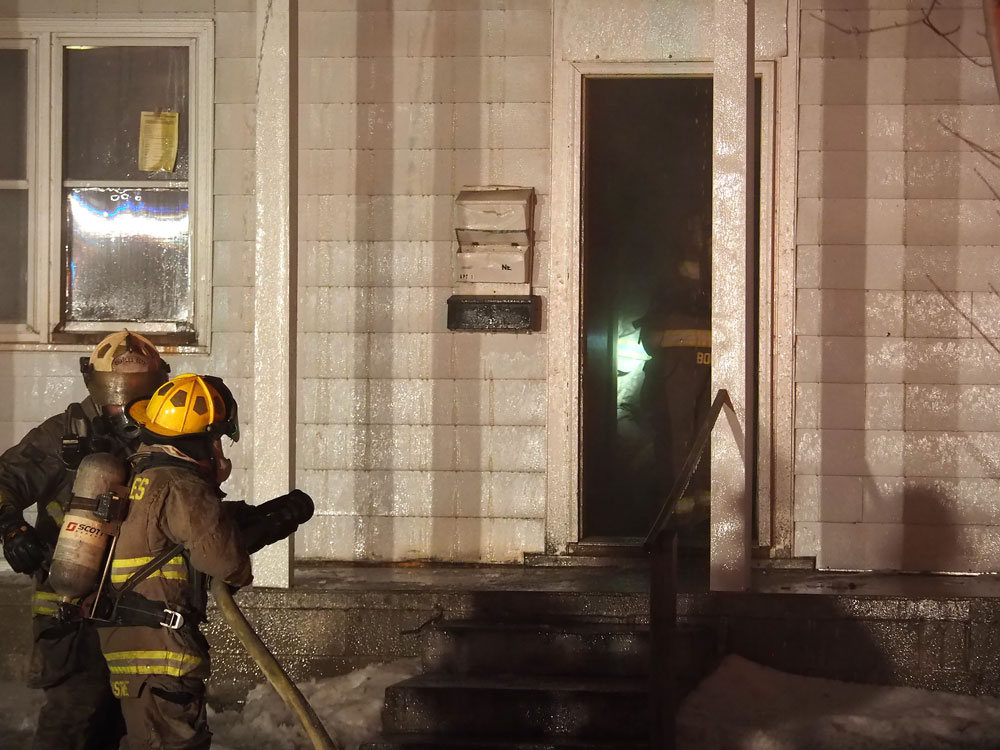 The Charles City Fire Department and five other departments responded to an apartment house fire in bone-chilling cold Wednesday evening in Charles City.
The Charles City department was dispatched after a 911 report of a structure fire at 701 Milwaukee St., a little after 9 p.m. The apartment house is located next door to the Calvary Baptist Church.
The Colwell, Floyd, Nashua and Marble Rock departments were also called in to assist, along with Floyd County Search and Rescue, according to a report by Charles City Fire Chief Eric Whipple.
"Upon arrival, smoke was coming from a second-story apartment of the six-apartment complex," Whipple said. "First arriving police officers and firefighters worked to alert and evacuate each of the apartments, as the next arriving firefighters made entry with an interior attack of the fire."
All occupants present at the time of the fire escaped, Whipple said. One of the tenants was transported by ambulance to Floyd County Medical Center for evaluation of possible smoke inhalation. No other injuries were reported.
Whipple said the first fire attack team found very heavy smoke and fire conditions immediately upon entering the apartment involved.
"Combined with those interior conditions, there were indications from the exterior of the structure that showed that firefighters may be in added danger if they remained inside," he said. "The CCFD incident commander made the decision to immediately evacuate the firefighters, and to begin an exterior attack on the fire."
The temperature at the time was near zero degrees, with windchills of minus 20 to minus 30 degrees.
The temperature, along with a very steep roof covered with steel roofing materials, made the firefight more complicated, Whipple said.
He said the department wanted to give a special thank-you to Calvary Baptist Church for opening up to allow responders to use the church as a much-needed warming place.
About 40 total firefighters responded. The Charles City Fire Department initially responded with two engines and its aerial truck, Whipple said.
According to Floyd County Assessor online records, the home is owned by Barry Mackey of Clarksville.
The fire remains under investigation by CCFD investigators, but does not appear to be suspicious in nature, Whipple said.
"There is major fire damage to one apartment and the attic area, along with major water damage throughout much of the home," he said.
The Charles City Fire Department was back at the station and in service about 2:30 a.m.
The CCFD was assisted by the 911 Communications Center, and at the scene of the fire by the Colwell Fire Department, Floyd Fire Department, Nashua Fire Department, Marble Rock Fire Department, Floyd County Search and Rescue, Charles City Police Department, Floyd County Sheriff's Office, AMR Ambulance, Floyd County Emergency Management, American Red Cross, Charles City Water Department, Charles City Street Department and MidAmerican Energy.