Posted on
Jivin' With Jazz set for March 29 at Floyd County fairgrounds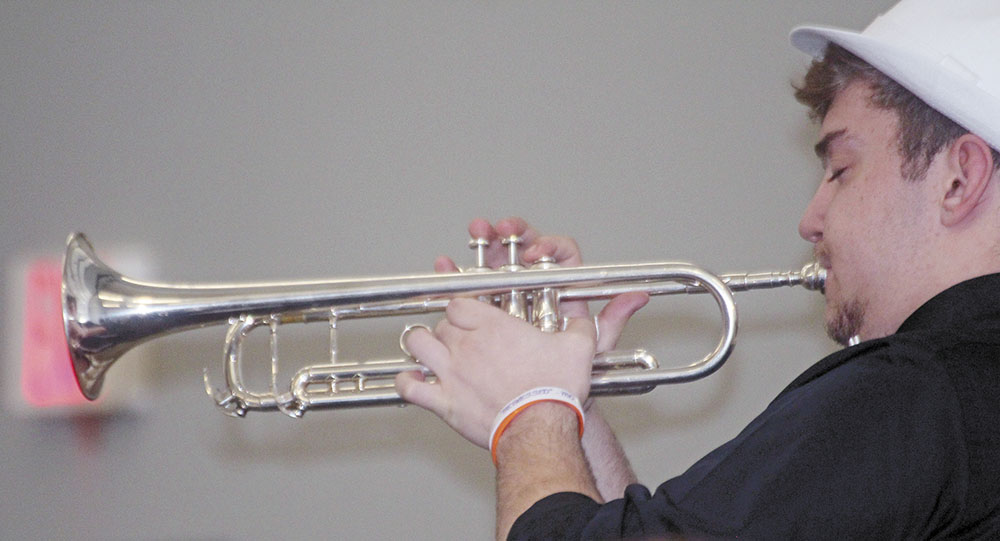 The Charles City High School music department will present its annual "Jivin' With Jazz" concert beginning at 6 p.m. on March 29 at the Youth Enrichment Center. Tickets are $25 and include a dinner, the concert and a souvenir glass.
All three vocal jazz ensembles will be performing; Rhymes with Orange, 2JazzedUp and Here Comes Treble. Both instrumental jazz groups will be performing; Jazz Ensemble and Jazz Band.
Tickets are now available for purchase on showtix4u.com (search charles city) and will be on sale until March 15.
Jivin' With Jazz has been a tradition at Charles City for almost 20 years, and initially included just instrumental jazz performances. Vocal jazz groups have been added in recent years. The concert is an opportunity for the community to see all the CCHS jazz groups and raise funds for the CCHS music departments.
The Jazz Ensemble (instrumental) just got back from Coe College where members performed and worked with clinicians. They had a busy season, performing at both district and state jazz festivals.
Both instrumental and vocal ensembles performed at the Surf Ballroom for the state jazz festival this year.
All three vocal jazz ensembles performed at the state jazz festival, and Rhymes with Orange received a one, superior rating. The groups also took a trip to Mankato, Minnesota, where they performed and had a clinic with their music faculty.
Rhymes with Orange will be performing alongside the Southwest Community College vocal jazz groups at their concert at Trinity United Methodist on March 7.