Posted on
Charles City FFA earns Iowa Supreme National Chapter Award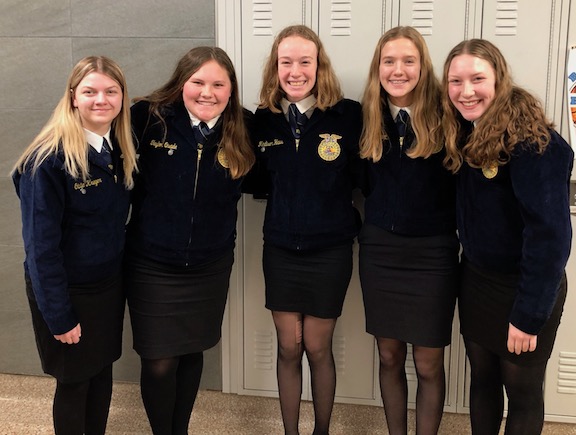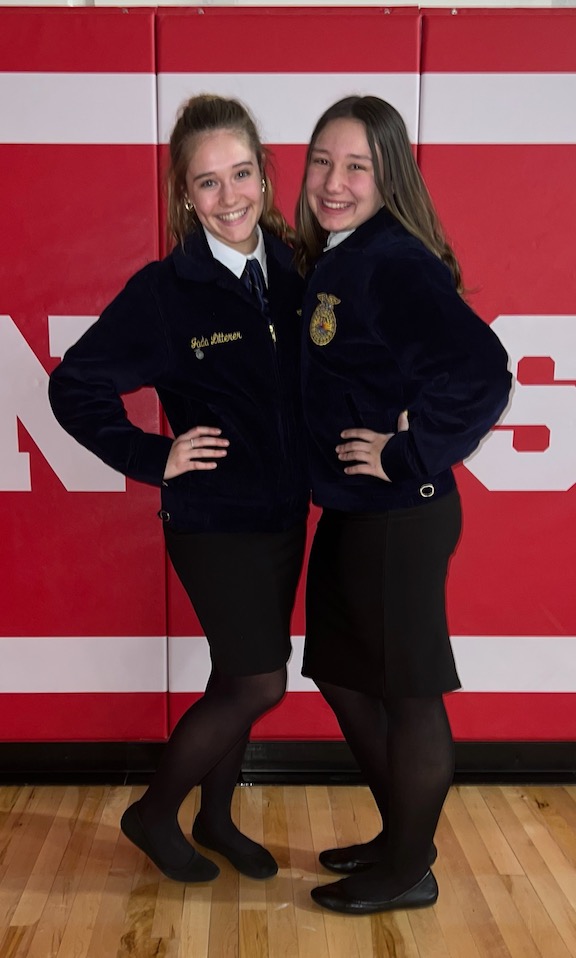 The Charles City FFA Chapter was recently selected as the overall winner of the Iowa FFA Supreme National Chapter Award Program. The Chapter will be recognized at the 2022 Iowa FFA State Leadership Conference and advances on to National Competition.
This award recognizes the Charles City FFA for all of the work it does throughout the year with students, the community and agriculture. Members who worked on the application this year were Lydia Staudt, Jada Litterer and Josette Benning.
The National Chapter Award program encourages participating chapters to plan activities and carry them out with a successful Program of Activities. Chapters are recognized for outstanding achievement in the areas of Growing Leaders, Building Communities and Strengthening Agriculture. The National Chapter Awards are sponsored by John Deere as a special project of the National FFA Foundation.
In more good news for the Charles City FFA, the chapter had three career development events advance to state competition at the North Central District Career Development events, held in Belmond on Saturday. State-bound events include Ag Issues and Perceptions, with Lydia Staudt, Zach Chambers, Delaney Ruzicka, Lilly Luft, Kayden Blunt, Evan Salinas and Jackson Ruzicka; Parliamentary Procedure, with Maggie Boss, Madi Haus, Olivia Kreger, Taylor Quade and Lauren Staudt; and Chapter Program, with Josette Benning and Jada Litterer.
Thirty Charles City FFA members competed in the events, with 14 of them advancing to compete at the Iowa FFA Leadership Conference on April 11 at Iowa State University in Ames.
Others competing were Maya Bruening in Job Interview (3rd Place Gold, alternate to state), Natalie White in Ag Broadcasting (3rd Place Gold, alternate to state), Kalia Richard, Kylie Blunt, Trevor Carolan, Kylie Parsons, Everett Schmitt in Experience the Action (3rd Place Silver, alternate to districts), Olivia Litterer in Ag Sales (4th Place Gold), and Anya Ruzicka, Quinne Heidebrink, Alex Wright, Abby Assink, Isabelle Vance, Brayden Ellis and Payton Hadley in Conduct of Meetings (Silver).