Posted on
Charles City porch bandit sentenced to seven days in jail
A Charles City man who had been charged with taking packages that had been delivered to residences in the city before Christmas was convicted and sentenced to serve seven days in jail.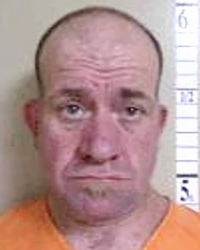 According to records filed in Floyd County District Court, James Clark Lavigne, age 46, took a package off a porch in the 1600 block of Clark Street on Dec. 8 that contained an electric stapler valued at about $53. He took a a package that had been delivered to a residence in the 300 block of 8th Avenue, containing a $6 box of candy, on Dec. 9.
Both acts were caught on security cameras.
A non-jury trial was held before Magistrate Katherine Evans on Jan. 10. Evans found Lavigne guilty of two counts of theft in the fifth degree, both simple misdemeanors, and ordered him to spend seven days in county jail on each count, to be served concurrently.
Lavigne had already been held in county jail for longer than seven days, so no additional time was required.
He was also ordered to repay the victims for the value of the items he stole.