Posted on
Nashua man pleads not guilty to SUV theft, drug charges; trial set for April
The trial for a Nashua man accused of stealing an SUV and possessing drugs and drug paraphernalia has been set for April.
Timothy John Birmingham, age 39, was arrested shortly after midnight Feb. 8 after the 2021 Ford Ecosport he was driving was stopped by a Floyd County sheriff's deputy near the Floyd and Mitchell county line on Highway 218.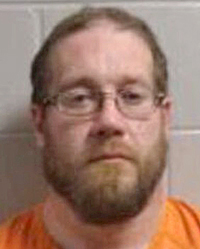 The deputy ran the vehicle license plate number on his mobile computer and it allegedly came back as stolen in Black Hawk county, according to the criminal complaint filed in Floyd County District Court.
"After detaining the defendant and the female passenger, the Mitchell County K9 was deployed and alerted on the vehicle," the deputy's report said. The report alleges that drug and drug paraphernalia including several glass pipes with residue and a scale were located inside the vehicle.
"A field test was conducted and confirmed the substance to be methamphetamine approximately 1 gram," the report said. "Dispatch ran the defendant and the passenger's information. The defendant came back with a barred drivers license with several open suspensions and also wanted out of Cerro Gordo County. Dispatch confirmed the vehicle in question was in fact stolen."
Birmingham was charged with first-degree theft of property with a value of more than $10,000, a Class C felony, driving while barred, an aggravated misdemeanor, and possession of a controlled substance, a serious misdemeanor. He was released under the supervision of the Iowa Department of Correctional Services, and later released from supervision.
He pleaded not guilty to the charges, and a jury trial has been set for April 26 in Floyd County District Court.