Posted on
Danny Crawford
Danny Crawford, 75, of Charles City, passed away peacefully at his home on Saturday, Jan. 15, 2022.
A funeral Mass will be held at 10:30 a.m. on Thursday, Jan. 20, 2022 at Immaculate Conception Catholic Church in Charles City with Reverend Brian Dellaert officiating. Burial will be at Calvary Cemetery in Charles City.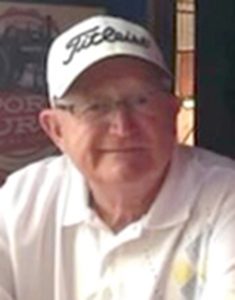 Visitation will be held from 5-7 p.m. on Wednesday, Jan. 19, 2022 at Hauser Weishaar Funeral Home in Charles City and will continue one hour before the service at the church on Thursday.
Danny Earl Crawford, the son of Ivan and Mary (King) Crawford was born on Feb. 22, 1946 in Bethany, Missouri. He graduated from East Des Moines High School in 1964. On June 22, 1968, Danny was united in marriage to Ellen Apel.
Danny was self-employed and started his own company in 1978. He enjoyed playing golf, painting, boating and traveling. He was also an avid Iowa Hawkeye Football fan.
Living family members include his wife, Ellen; children: Trevor (Paula) Crawford, Tracey (Galen) Streich, Toby (Jennifer) Crawford, and Trisha (Brad) Hemesath; Poppy's grandchildren: Hunter Crawford, Addie (Andrew) Ward, Isabel Crawford, Ethan Crawford, Morgan (Michael) Bonwell, Wyatt Streich, Nolan Crawford, Jeb Crawford, Cade Hemesath, Cael Hemesath, and Laney Hemesath; great-grandchildren: Beau and Ellie Poppy; along with many nieces and nephews.
He was preceded in death by his parents, Ivan and Mary Crawford; granddaughter, Alexandra Crawford; parents-in-law, Ray and Patricia Apel; sister, Connie Murphy; brother-in-law, Herb Murphy; and brother-in-law, Dan Nelson.
In lieu of flowers, memorials can be donated to the Jordan River Food Pantry in Charles City.
Hauser Weishaar Funeral Home, (641) 228-2323, 1205 South Main Street, Charles City, Iowa 50616 is in charge of local arrangements. Online condolences may be left on the Tribute Wall for the family at www.hauserfh.com.