Posted on
James A. Martindale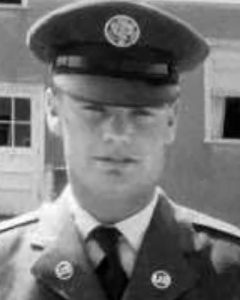 James A. Martindale, age 85, died Feb. 5, peacefully in his sleep with his wife by his side.
He is survived by his wife, Linda Martindale, of 33 years, and children, Keri (Chris) Ruffalo of Texas, Marty (Maria) Martindale of Texas, Julie (James) Bluhm of Iowa, David (Heather) Pitz of Arizona, and Tony (Judy) Martindale of Florida.
Survivors also include brothers, Boyd (Dianna) Dingman of Nebraska and Darl (Colleen) Dingman of Georgia, and sisters, Helen (Rich) Foster of Utah and Ginger Swaney of Florida.
He also had numerous grandchildren, great-grandchildren, nieces, and nephews whom he loved very much.
James is a veteran hero of the Vietnam War. He served honorably for 20 years as an active member of the Air Force, achieving the rank of MSGT which earned him numerous Air Medals. He was a Defensive Aerial Gunner/Technician on a B52 and flew forty-seven missions over Vietnam. He was also an Instructor Gunner during the last few years of his service. James' experience in the Air Force taught him the value of hard work, discipline, teamwork, and investing in a cause larger than himself. He proudly served his country and later received The Quilt of Valor in 2019.
Aside from his family, James' greatest joy in life was riding his Harley and taking his dogs out for car rides around town.
James is preceded in death by his parents, Floyd Martindale and Helen Dingman, step-father Francis Dingman, and siblings Darlene Dingman and Gerada Nesbit.
A military service will take place at a later date.