Posted on
Community Notes: Rotary Club activities help fund community projects
I am pleased to have this opportunity to share with all of you some of the things that are happening with the Rotary Club of Charles City.
We all hope that everyone enjoyed the "Santa's Shining Lights" in Central Park this past holiday season. This project was conceived and brought to fruition by the Rotary Satellite Club with the help and participation of area businesses and organizations who set up the wonderful light displays.
Coming up this Saturday, Jan. 15th, is our annual "Soup Fest." After missing last year due to COVID 19 we look forward to hosting this event again. Because of continuing COVID concerns, the event this year will be a takeout drive-through, from 5 to 7 p.m. at the Elks Lodge.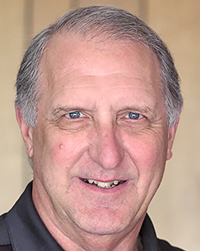 Then we will hold our annual Rotary Radio Auction the morning of Feb. 5th, so make sure to tune in to 95.9 FM KCHA to bid on a variety of new items and gift certificates.
There is a change this year in the radio auction in that we are partnering with TLC: The Learning Center in an effort to assist the child care organization with funding for their upcoming move to the North Grand Avenue location.
We are also in the planning stages of the second annual "Santa's Shine and Show" car show again this summer in conjunction with Charles City Chamber's "Christmas in July" event. Last year was the first time for our club to facilitate the car show and we are planning for this year to be bigger and better.
If you have ever thought about joining an area service club you are invited to check out our noon club which meets every Monday at noon at the Elks Lodge in Charles City. At the noon meetings we have a time of lunch and fellowship, followed by our Rotary program which usually includes guest speakers on varied subjects.
Several years ago, in an effort to make the Rotary experience available to people for whom a noon meeting is not feasible, we started our Satellite Club which meets in a very informal format on the first and third Tuesday of each month at 6:30 in the evening.
If you would like to help do good things in Charles City we would love to see you at any of our meetings.
Finally I want to thank everyone who supports Rotary in Charles City. Without you things like the scholarships that we award to graduating seniors from Charles City High School, new bleachers that will be installed at the youth softball field at Sportsman's Park this spring, plus many other projects that have been done by our Rotary Club around Charles City over the years, would not have been possible.