Posted on
Community Notes: Several decisions face Charles City in near future
By Dean Andrews, Charles City Mayor
Spring has finally sprung – I hope. It is time to get out to those garden centers with plans for those summer flower and vegetable gardens. I know it lifts my spirits to see something grow.
On the city side, I want to touch base on several projects. These in general have been getting the most conversation around town. I want to give you some facts on the projects, and also say that the City Council has made no decision on the future of these projects as of yet.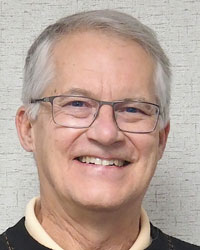 The first is the Fire Department. We have had the good fortune in Charles City to have a full-time fire department for many years. With the recent retirement of two of our four full-time firefighters, we must decide if we can continue with the current model.
We are one of the smallest cities in Iowa to have a full-time department. The cost to the city, paid by general fund tax dollars, is much higher for full-time firefighters than for volunteers. Our firefighters also used to drive the ambulance to the scene of all calls. This task has recently been taken over by AMR personnel.
On the other hand, it is nice to have professional firefighters on staff. The state-wide status of declining numbers of volunteers for both fire and ambulance is a concern. Much discussion needs to happen to come up with the best plan for our community.
The next topic is the Wildwood Clubhouse. The Park Board has been updated on the condition of that facility recently. Its problems are much more than needing a new coat of paint, as several structural problems exist associated with its age.
Again, the question is do we stay with what we have or do we go a new direction, either choice being rather expensive.
To help with that decision, the city is looking to hire a structural engineer to come in and give us some solid information. The city, with the guidance of the Park Board, will then set a plan of action.
The next topic also involves the Park Board – the pool. Again, it is topic of replace verses repair. The Park Board has recently sent out requests for proposals to several pool companies to have them explain how they can assist us in making that decision.
Once a company has been selected, they say the best time to examine a pool is when it is emptied in the fall. They can then give a much better opinion of what is needed. Repairing what we have and adding further amenities, or building a newer, more modern pool, will then be up to the Park Board's recommendation after they are presented with valuable information.
As I said before, none of these topics has received any definite decisions. Much discussion will still be needed. Therefore, talk to me or your City Council members or your Park Board members and let them know what you think. It is best to get your thoughts to those who will be making the decisions.
One final project of note is a new skate park (note the emphasis on Park Board projects). The Park Board put $10,000 in this upcoming budget to begin to look at a new skate park.
They have recently been informed that an anonymous donor is willing to add another $20,000 – $30,000 to that total. The Park Board is therefore looking to do some type of skate park this summer.
The dollars they would have would not be enough to fund a full skate park, but they are working with a skate park company to buy several features that could be placed temporarily and then moved or added to at a later date.
The Park Board is currently deciding what equipment to buy and where it could be located.
Keep track of all these projects as more decisions are made.