Posted on
Charles City man dies in prison less than a year after sentencing on child sex charges
A Charles City man who was sentenced to up to 10 years in prison on child sex charges less than a year ago has died in prison, the state reported this week.
Charles Earl Thompson died of natural causes Sunday evening, Jan. 16, in a hospice room of the Iowa Medical and Classification Center, where he had been housed due to chronic illness, according to a statement by the Iowa Department of Corrections. He was 65 years old at the time of his death.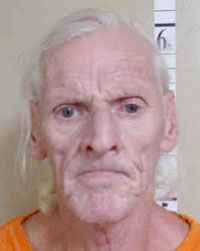 Thompson had been serving a Floyd County District Court sentence of up to 10 year after pleading guilty to a charge of lascivious acts with a child, a Class C felony, and dissemination and exhibition of obscene materials to a minor, a serious misdemeanor. He had begun his sentence on Feb. 22, 2021.
Charges of sexual abuse in the second degree, a Class B felony, and two charges of indecent contact with a child and a charge of assault with intent to commit sexual abuse, the last three all aggravated misdemeanors, were dropped as part of a plea deal.
Thompson had been arrested and charged in October 2019. In February 2020, District Court Judge DeDra Schroeder ruled he was incompetent to act in his own defense, based on the recommendation of a state psychiatrist, and Thompson was sent to the Iowa Medical and Classification Center for treatment.
He initially refused to take the medication prescribed by a state psychiatrist, but Schroeder ordered that Thompson be treated involuntarily if necessary.
In May 2020, based on reports from the state psychiatrist, Schroeder ruled that Thompson had been found competent to stand trial, and ordered him transported back to Floyd County. He entered a plea of guilty to the two charges the day before his trial was to begin in October 2020.