Posted on
Charles City's Lydia Staudt named to her third All-NEIC Girls Basketball Team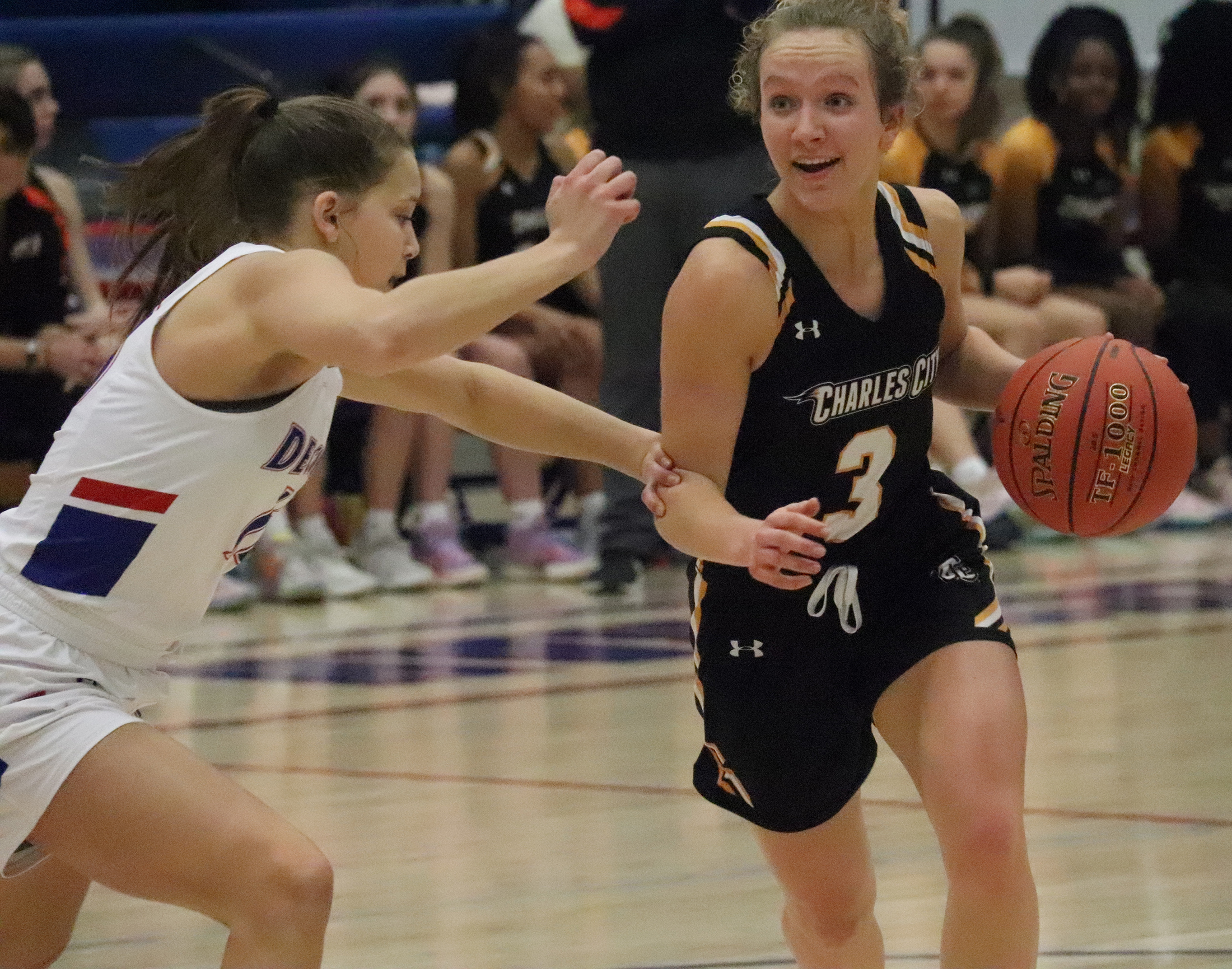 Press Staff Report
It's hard to make a case for a prospective Most Valuable Player who played for a winless team.
But Charles City guard Lydia Staudt — playing without several top Comets athletes from teams' past who would have been fellow seniors this season — was worth far more than her weight in the way she led her team during competitive runs against ranked opponents. Though it didn't yield any victories, Staudt's leadership may eventually pay dividends for an impressionable underclass in seasons to come.
The only senior in Charles City's starting lineup this past season, Staudt was the lone Comet to be named to the All-Northeast Iowa Conference Girls Basketball Team.
She was a Second Team selection for the third season in a row.
Staudt led the Comets in scoring (11.1 points per game), rebounds (5.0 rpg), assists (1.9 apg) and a grand larcenous 3.1 steals per game.
Waverly-Shell Rock, who will play in the Class 4A quarterfinals of the Girls State Basketball Championships on Tuesday against Bishop Heelan, had the most players named All-NEIC: Katelyn Eggena and Trinidee Moore on the First Team; Anniak Behrends and Brenna Bodensteiner on the Second Team.
Other All-NEIC selects include Bryar Duwe and Yazmeen Whitsitt (1st TM), and Haley Gossman (2nd TM) of Decorah; Carlee Rochford (1st TM) and Kandice Eggerich (2nd TM) of New Hampton; Olivia Ollendick (1st TM) and Britain Ferrie (2nd TM) of Crestwood; and Emma Palmer (1st TM) and Breckan Stewart (2nd TM) of Waukon.